Tofino offers a lot for visitors to see and do. We were in the area for just a few days and did so much! On this 4-day visit, we went been bear watching, whale watching, tide pooling, visited shops in town, feasted on fresh crab, and watched the sunset over Chesterman Beach. Of course, there are many more things to do and see which leads to future visits to this beautiful part of British Columbia. In addition to our activities, there are many more opportunities to go hiking, paddle boarding, and even surfing and kayaking on the ocean.
Bear Watching
I have to say that the highlight for me on this trip was a bear-watching tour with Clayoquot Wild. Moses Martin was a wonderful guide and showed us black bears in the wild…up close and personal! We saw about 8 different bears, including a sow and cub turning over rocks in search of food.
Whale Watching
We booked our excursion with The Whale Centre, Once we were bundled up in our Mustang suits (flotation suits), it took approximately one hour to get to where the majority of the whales were. All of us were excited and eagerly watching for a breach… you know…"the" shot. Sadly this did not happen and we weren't close enough to get the perfect shot. We were in the area for only 30 minutes before heading back to Tofino. Many of us were disappointed but that's the nature of observing wildlife, they're unpredictable! I'll have to go whale watching again and hopefully, I can get the perfect shot.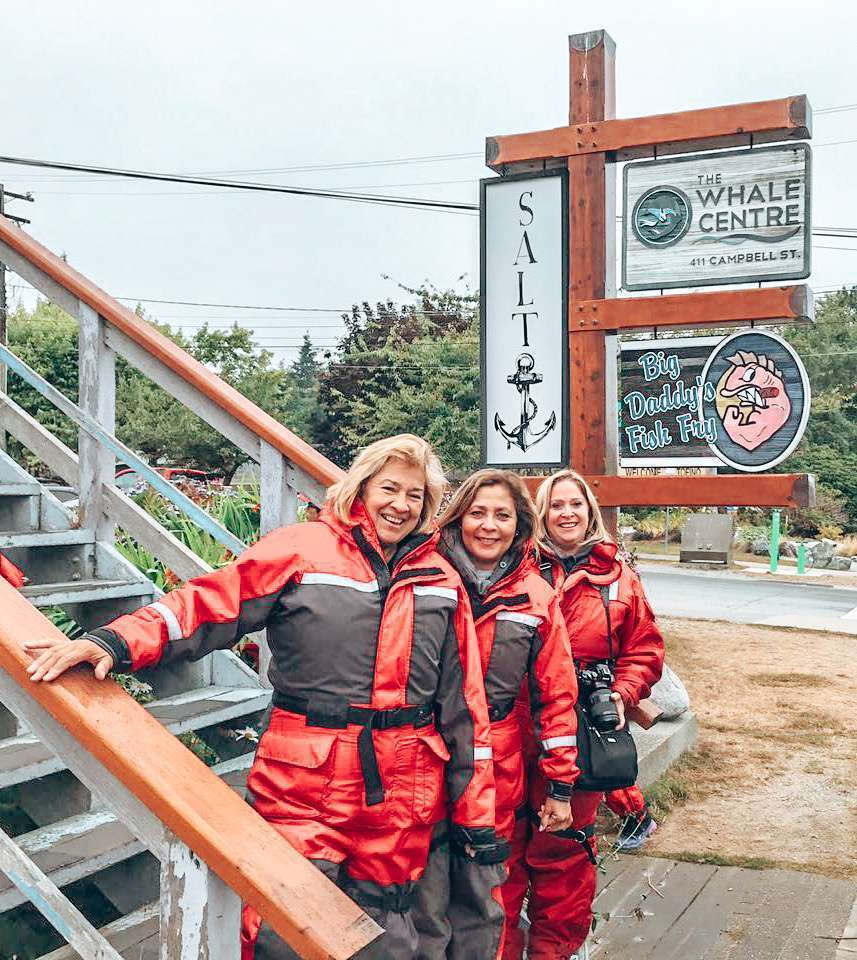 Coffee Shops + Eateries
You can't visit any city or town without checking out the restaurants and coffee shops. I'm a huge fan of seafood so that was also high on my list for this coastal community…fresh Dungeness crab—sweet and tender, and simply amazing dipped in garlic butter. I'm drooling just writing this!
Thanks to my media passport from Tourism Tofino, I tried a few things I never would have, such as a maple-glazed donut with bacon at Rhino Coffee.
Standing in line at the Tacofino food truck is well worth the wait…now I know why it's one of the most popular spots in the area and so was the fried oysters at Wildside Grill. Coffee at Common Loaf Bake Shop was another stop, as well as a seafood lunch at Schooner Restaurant.
Fresh Crab from "The Crab Lady"
If you know anything about me you know I love seafood and Dungeness Crab is my favourite! It couldn't have been better timing when we pulled up to a house on the outskirts of Tofino advertising "fresh crab". Look at the size of this beauty! "The Crab Lady" sells crab caught that day by her sons who are commercial fishermen. This was the best price we found in town and I love supporting small businesses such as this.
Picnic Charcuterie
We were happy to discover Picnic Charcuterie on the outskirts of Tofino. It's near where our AirBnb was located and also near The Crab Lady. Both the crab and charcuterie board made for the perfect dinner for all of us!
Driftwood Café at the Wickaninnish Inn
If you don't stay at the Wickaninnish Inn, then at least visit the Driftwood Café for a delicious lunch during your tide pooling adventures! After feasting on a delicious meal (I had freshly made tomato soup), take a walk on the vast beach and search for starfish and other sea life.
Tofino Botanical Gardens
The Botanical Gardens sit on 12 acres of gardens, forest, and beachfront property. There are many well-maintained trails throughout to enjoy. After exploring, make sure to have a coffee and snack in the coffee shop before leaving. It's such a peaceful location and a great place to relax and enjoy nature.
Tofino and Ucluelet Beaches
Both Tofino and Ucluelet are near stretches of beautiful beaches with soft sand. We stopped at many of them and discovered the perfect end to the day was watching the sunset at Chesterman Beach. You can watch the surfers, children playing in the surf, and many others enjoying the sunset as well. For more things to do, visit the Tourism Tofino website.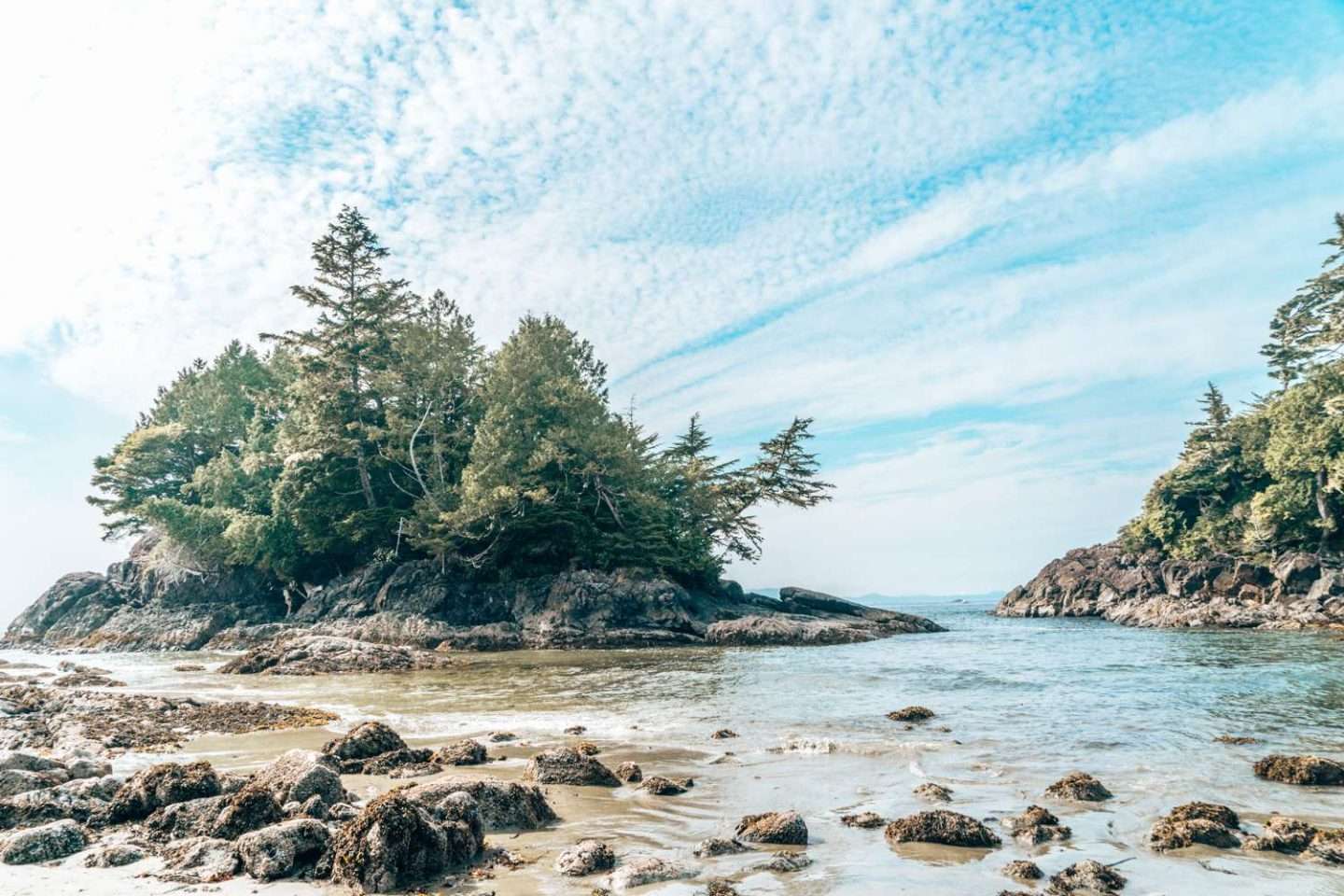 Like it? Please pin it!