I live on the west coast of Canada, in British Columbia, and never thought I'd get the chance to see the opposite side of the country for a few more years. One day I plan to do a road trip across Canada but not sure when, so I was excited when the opportunity came up to attend a conference in Halifax, Nova Scotia! Halifax in itself offers so much for visitors but if you have time for a day trip to see a bit more of the province, I highly recommend visiting Peggy's Cove, Mahone Bay, and Lunenburg. I had one day for exploring after the conference was finished, so I rented a car and drove south with colourful towns and lighthouses on my mind.
Peggy's Cove
My first stop on this adventure was Peggy's Cove on the eastern point of St. Margaret's Bay. It's possibly named "Peggy's Cove because Peggy is a nickname for Margaret—this warms my heart as my Grannie was called Peggy. There are a few stories of who the Cove is named after—one is of a little girl who was the sole survivor of a shipwreck in the area and later adopted.
It was a crisp yet sunny day near the end of November, so the tourists were scarce and I arrived about 20 minutes before a tour bus did…a perfect time for photos! After freezing my fingers and nose off out in the cold Atlantic wind, I warmed up with a cup of coffee (or three) and a bowl of freshly made seafood chowder at the Sou'wester Restaurant and gift store by the famous lighthouse. Yum!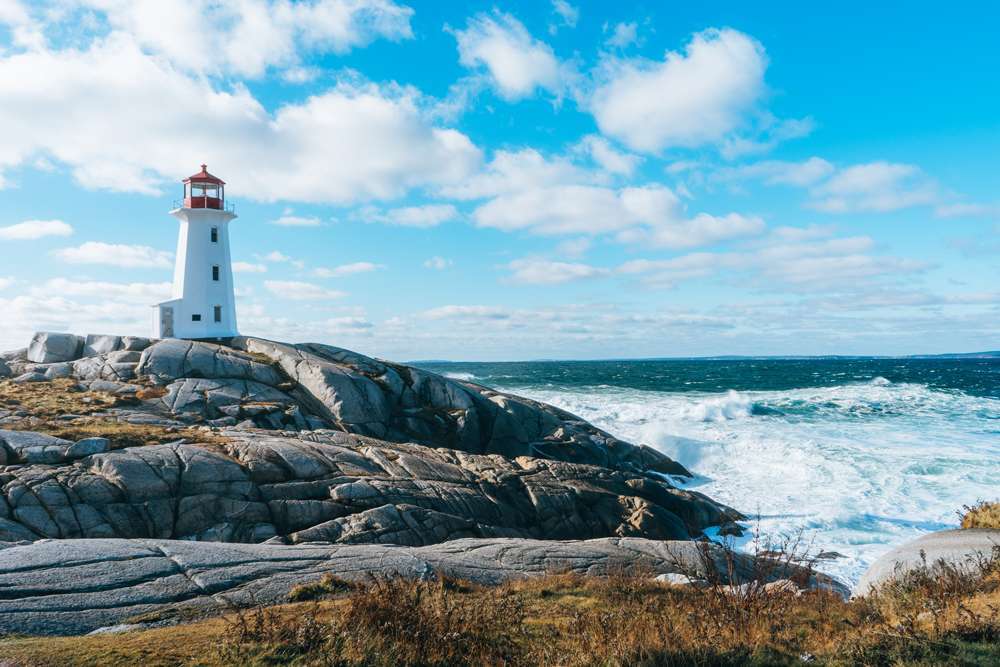 Mahone Bay
It was hard to leave the beauty of Peggy's Cove, but I continued south on my drive and the next stop was Mahone Bay where I parked and walked down the main street of colourful buildings. There is so much history in Mahone Bay, of buried pirates' treasure and sunken ships…it completely left my mind that Oak Island is just off of Mahone Bay, and I'm obsessed with the series "The Curse of Oak Island" on the History Channel. I didn't realize it until after I returned home, otherwise, I would have made sure to do a walking tour of the island! I bet you I would have found the gold… yep…Another reason to visit again.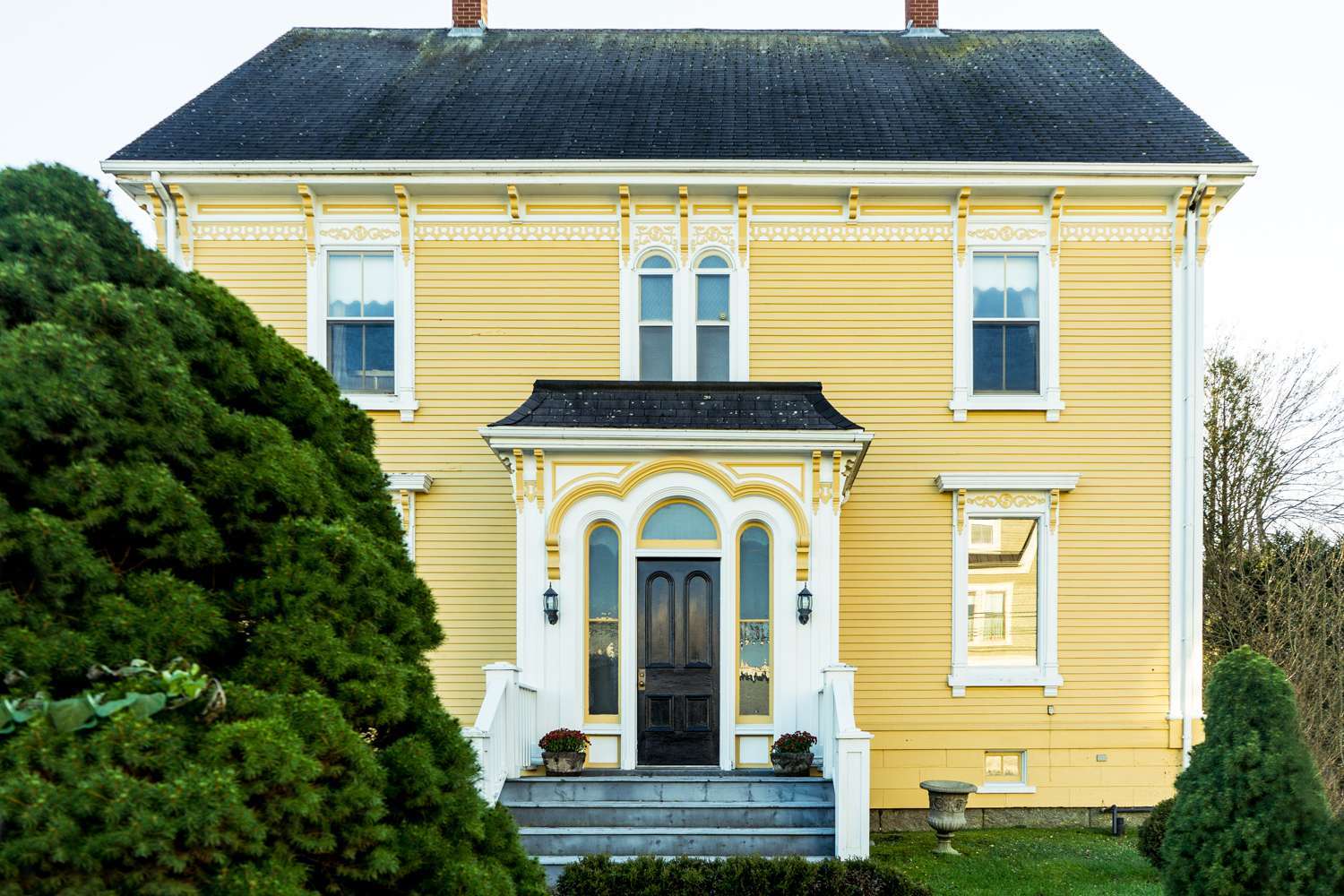 Lunenburg
The colourful UNESCO world heritage site of Lunenburg is situated on the western side of Mahone Bay. I arrived a bit late in the day, thus the shadows on the buildings, but still enjoyed the beauty of this town. I wish I would have booked a hotel to stay longer and enjoy the peacefulness! The first photo below was also featured in Canadian Geographic! 😱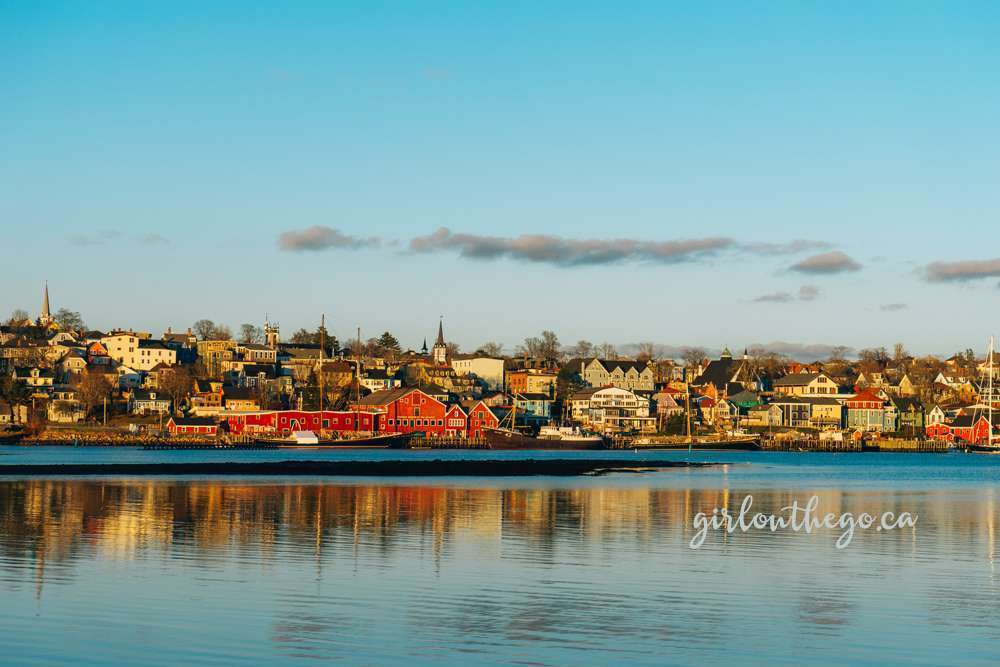 One afternoon is not enough time to explore, but I am happy to have had that much time to drive down the coast from Halifax and see just a bit more of Canada. I hope to be able to do this again and spend more time in the beautiful province of Nova Scotia.
Like it? Please pin!