I grew up in Quesnel, British Columbia, and our school trips included taking the yellow school bus to Barkerville for the day. When I was a kid I didn't appreciate the history behind this 125-building heritage town or the struggles of prospectors during the gold rush days. I only craved the cinnamon candy sticks sold in the General Store for 5 cents…and my mom requested sourdough bread sold in the bakery and made fresh every day. Every time the loaf of sourdough bread made it home with the centre eaten out of it…not sure how that happened. 😉
Declared a National Historic Site of Canada in 1924 and a Provincial Heritage Property in 1958, Barkerville is now the largest living-history museum in western North America, where exciting seasonal events and fun-filled daily activities await. (quote from barkerville.ca)
Barkerville offers so much! Step back in time and wander the streets and see staff dressed in period costumes and become a prospector by panning for gold! I wish I could be there in early December for the Victorian Christmas celebration! There's something magical about the historic town and riding a sleigh through the snow-filled streets.
Peek in the windows of shops to see how the townspeople lived in the 1800s.
Take part in a live courtroom scene
Watch a live theatre performance at the Theatre Royal
Enjoy delicious food in Barkerville's restaurants and bakeries including Chinese food in the Chinatown area
Each building is thoroughly described for your self-guided tour. Now that I am older, I take the time to read these plaques and learn something new each time I visit.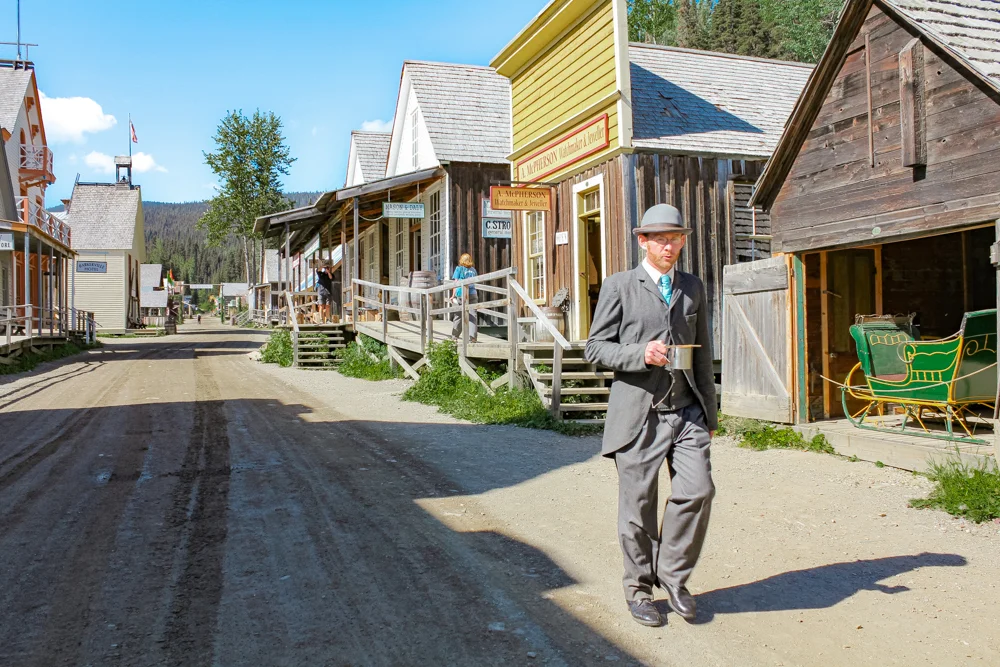 If you choose to stay nearby, there are bed and breakfasts right in Barkerville, nearby campgrounds, and hotel options in Wells and Quesnel. See barkerville.ca for more information about your visit!