A mere 45-minute drive from Kamloops city centre is Sun Peaks Resort—Canada's second-largest ski area. I love living so close that I can take advantage of weekend staycations.
In partnership with Sun Peaks Resort, Tourism Kamloops, and Destination BC, I spent two nights at The Residences at the Sun Peaks Grand and indulged in a few activities that I will share.
Sun Peaks Resort is a four-season destination. Both summer and winter have activities that are clearly defined by the weather, and spring skiing is one of my favourites, but Fall time is not as defined. The weather is quite warm in September and October and a great time to head up the mountain for an adventure.
Sun Peaks Tourism arranged for my stay at The Residences at the Sun Peaks Grand — I felt spoiled having a full suite all to myself, it would be great for a longer stay, too, as there is a kitchen and washer and dryer in each suite.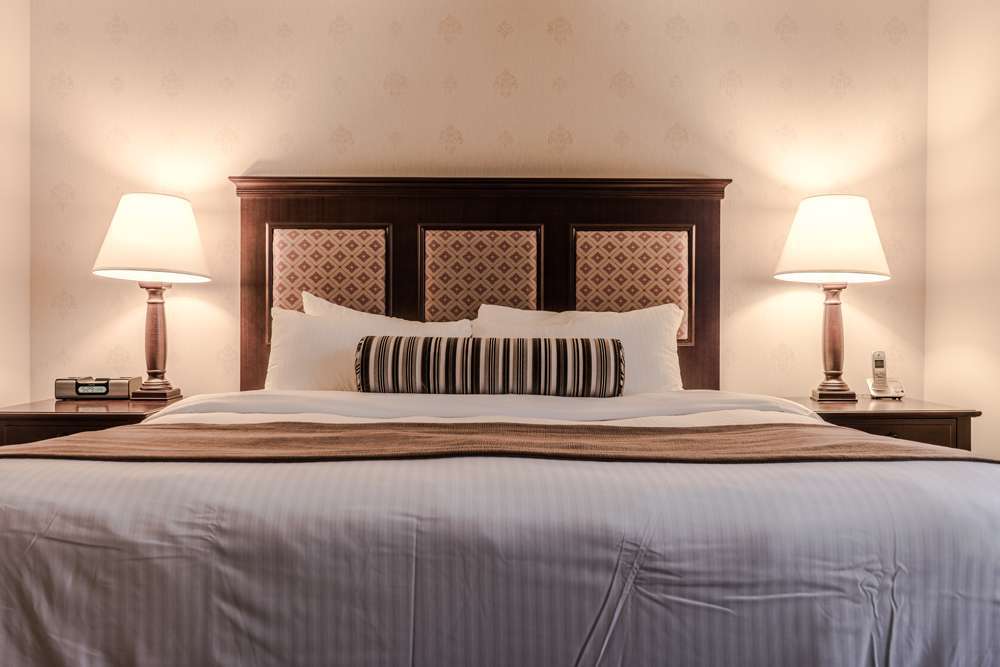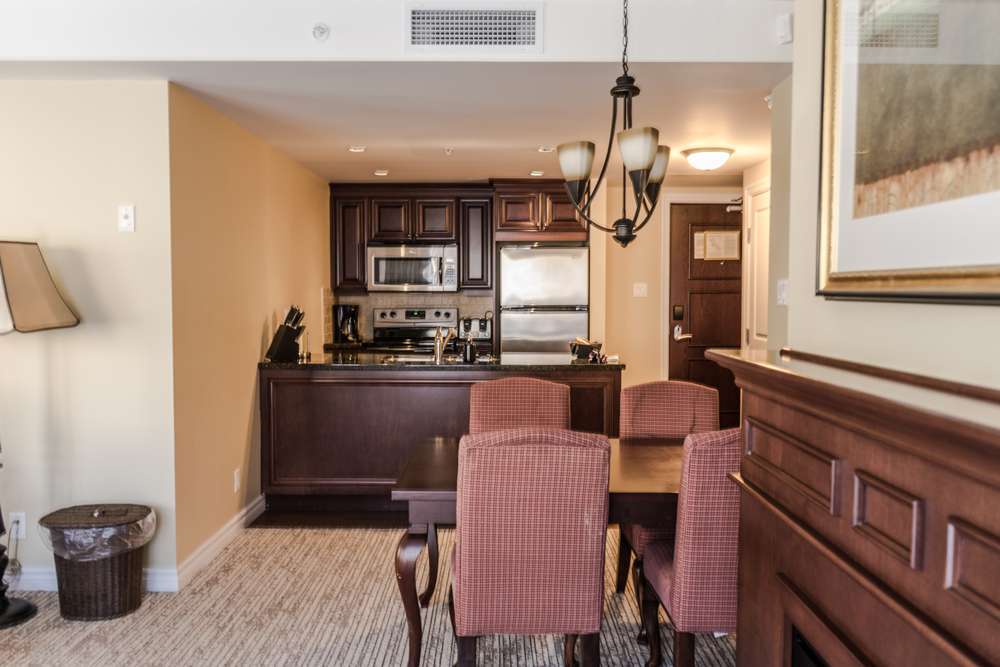 Dining
There are numerous restaurant and café choices at Sun Peaks and during this stay, we dined at Voyageur Bistro. The theme of this restaurant is based on Canadian ingredients and while you're dining, book a canoe tour to explore the area further, possibly see some wildlife, and enjoy a "Fur Traders' Feast" prepared for you at one of the stops.
Among the other dining options, during this visit we chose 5 Forty Café and Grill for their delicious wraps at lunch, and Bottoms Bar & Grill for the fish tacos. Delicious!
Activities
Segway Tours
I have to admit, the most fun I've had in a long time was riding a segway. Gemma of Alpine Explorers was patient and amazing at teaching us how to ride and become familiar with our segways before leaving the comfort of the Village streets. It was surprisingly easy and our 2 hours exploring the trails of Sun Peaks went by so fast. You need to book this tour when you visit, yes, even during the winter!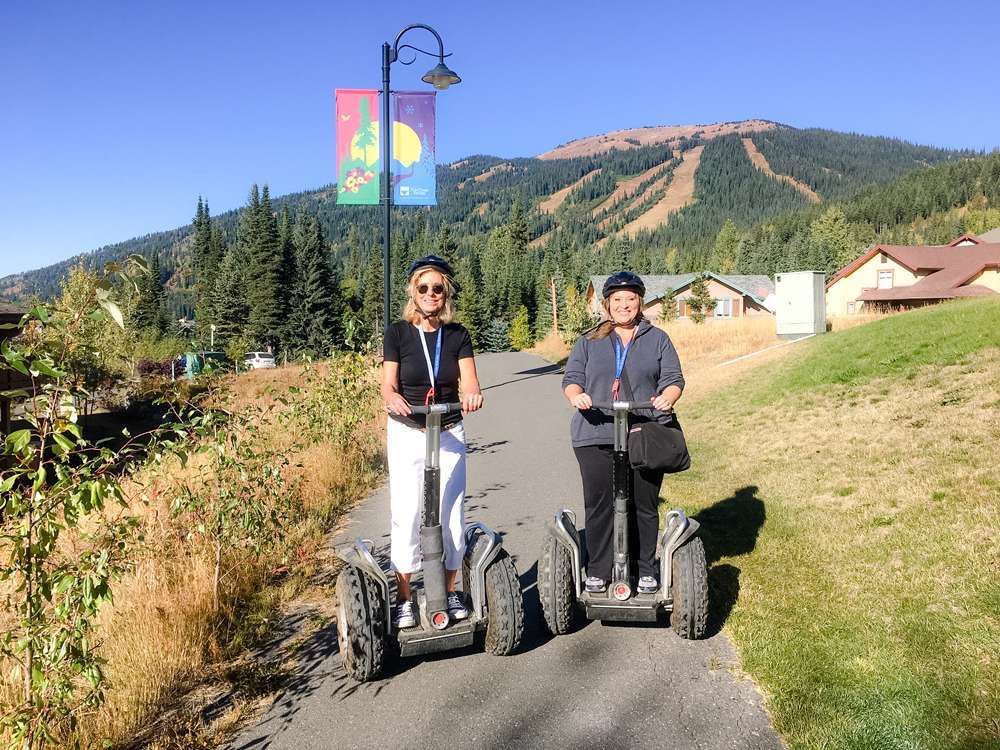 Horseback Riding
If you want to see Sun Peaks Resort from a completely different view, book a horseback riding tour with Sun Peaks Stables. Our 2-hour ride started with becoming familiar with our new friend, my horse was named Kitty Cat.
Sun Peaks Stables also offers sleigh rides around the village, which I have also enjoyed very much in the wintertime!
Massage
After a long day of adventure, we were treated to an hour-long hot stone and relaxation massage from Sun Peaks Spa in the Kookaburra Lodge. I think I fell asleep during my foot massage. The staff are very friendly and make you feel at ease. I was so relaxed that I didn't even take photos. You'll just have to book your own massage to find out how amazing it is!
Hiking
There are many trails to hike in all seasons at Sun Peaks Resort but one hike you should do during your drive up or down from the Resort is the Whitecroft Waterfall. It is not very well known with no marked trail. Thank you, Jordan from Hike Kamloops for leading the way for us!
More Things to Do at Sun Peaks Resort
If you're looking for more things to do at Sun Peaks in all seasons, hop over to my other blog post called 12 Things to Do at Sun Peaks Resort if You Don't Ski.
I hope you enjoyed this post, please pin it!