I've been keeping a bucket list of unique places to stay in BC for a few years and this seems to be the perfect summer to do a bit of staycation exploring. Each accommodation on my list is located in different parts of BC with a wide variety of outdoor activities nearby to take advantage of. Let me know of more (and I know there is) unique accommodations in British Columbia that I should check out. I've included the websites for each one so you can check out more details and availability due to the current pandemic situation.
New Denver, BC
These unique cottages remind me of something straight out of "Lord of the Rings". The four dome cottages are located on a beautiful property in the midst of mountain ranges.
Lytton, BC
Not very often can you say you've slept in a teepee! Located near Lytton on the Fraser River, Kumsheen offers you the chance to do this! With a combination of accommodations ranging from teepees and glamping tents to RV and tent campsites, you can pick and choose…or stay in more than one.
Barkerville, BC
Barkerville Step back into the 1800s and stay right in a historic gold rush town. Barkerville has two bed and breakfasts, The King House and The Kelly House, both are restored homes decorated with antique furnishings, feather duvets and claw-foot tubs, yet have the comforts of today…and yes, free wifi. For an in-depth look at Barkerville, you can read my article "Historic Barkerville Heritage Town and Living-History Museum"
Tofino, BC
I'm all about luxury so I have included Clayoquat Wilderness Retreat's glamping experience on this list. With 25 white canvas tents that are larger than my condo, there's more than enough room for a couple or family to enjoy. wildretreat.com
Qualicum Beach, Vancouver Island, BC
Free Spirit Spheres is a unique treehouse resort nestled in the coastal rainforest on Vancouver Island. This resort has been on my bucket list for quite some time and books fast. When I stopped in to explore the resort, I was surprised how roomy each sphere is! The largest sphere, Eryn, sleeps up to 3. The property is peaceful and a completely new experience that I hope to enjoy soon!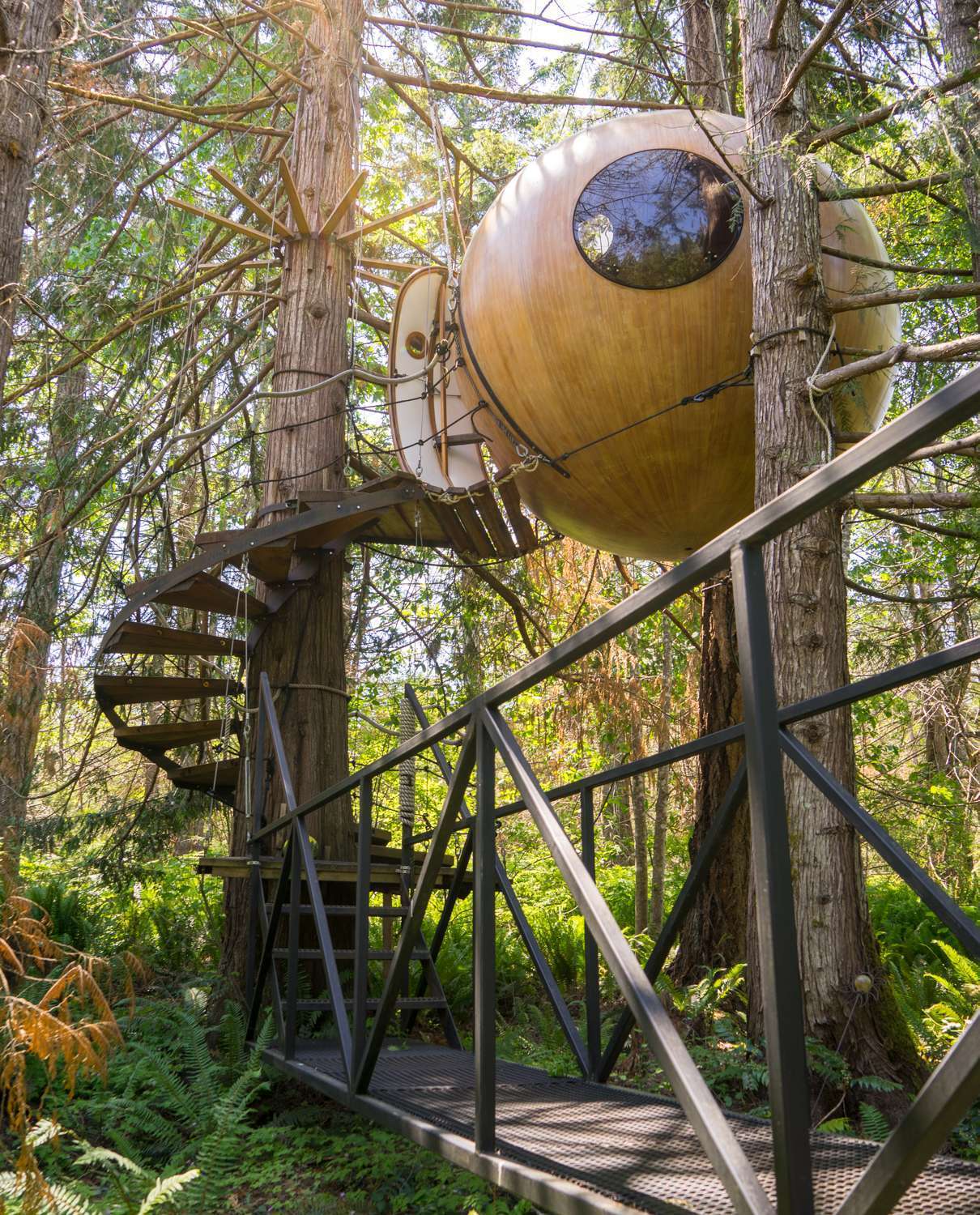 There are so many more unique places to stay in BC so if you have a favourite please let me know below and I will check them out!